Quality engineered steam and hot water boiler solutions
CFB Boilers is a 126 year old steam boiler company that is registered to ISO9001:2015 and offers a complete range of specialist steam products and services from steam, electric, hot-water boilers and ancillaries to fully customised plant room design and installation. We also offer service, maintenance and 24/7 repairs. We pride ourselves on delivering exemplary customer service, fast quotation response, quick order turnarounds, and competitive pricing as standard.
Types of boilers
Commercial Boilers
Boilers are used throughout many commercial and industrial sectors.

There are three main types of boilers which are commonly used commercially which are steam, hot water and electric.
Industrial Boilers
Boilers are used throughout many commercial and industrial sectors.

There are three main types of boilers which are commonly used commercially which are steam, hot water and electric.
Steam Boilers
Steam and hot water boilers can be fired by fuels such as gas, oil, LPG, biogas, or they can be powered by electric heating elements. The main purpose of steam is to regulate temperature, but it is also extremely effective at killing bacteria.

Steam is used in a variety of applications including medical research, sterilisation, food manufacturing, laundry and dry cleaning, brewing, regulating humidity, and even providing theatrical smoke and fog and special effects on film sets.
Hot Water Boilers
Commercial hot water boilers are generally run by gas, oil or LPG burners and they produce hot water on an industrial scale.

These are mainly used in hospitals and universities for heating and cleaning purposes as their outputs are greater than domestic hot water boilers.
Electric Boilers
Electric boilers use heating elements to heat the water which produces the steam, and they are often used when there is no gas supply available.

Electric boilers are powered solely by heating elements. Not only are they compact but they are also a cleaner and greener option for the environment and therefore reduce a user's carbon footprint.
Ronnie Ellaway
2021-03-02
I have worked with CFB for the last 6 months on a project and they are a superb company; very professional. I highly recommend them, both from a services and after sales perspective.
We have worked with CFB over a number of installations and have always found the team knowledgeable, friendly and focused on delivering a high quality service and product. I would not hesitate to recommend them.
i have used CFB Boilers for some years now, their engineers are supportive and very helpful over the phone when needed, and always leave the site clean tidy , and the office staff are friendly and always willing to help in anyway , I'll recommend then to any business.
We use CFB Boilers Ltd at a couple of sites we look after, their engineers are well skilled & very knowledgeable, office staff are very friendly and give the engineers a good back up, I would recommend to any business to use CFB Boilers Ltd. Excellent reliable service ⭐️⭐️⭐️⭐️⭐️
Industries we serve…
Energy efficient, reliable and high performance, our steam boiler and ancillary solutions are Great British manufacturing at its best.
Speak to the team today
What our clients say
We worked closely with CFB Boilers from the beginning, setting out our requirements. In turn, CFB Boilers rated the boiler accordingly, recommending a 60 HP 4VT model.
This was installed and commissioned in April 2016 and we've been really impressed with its performance ever since. It's easy to use, heats up quickly and has been fitted to a high specification.
CFB Boilers also listened to our requirements regarding how we wanted the pipework routed. Ultimately, CFB Boilers delivered exactly what we wanted, when we wanted it.
Wagamama have used CFB for many years from the original install of our first boiler to servicing, breakdown and insurance inspections . As the chief engineer I have all the dealings with them from the ladies organising the visits to the engineers that come to site and they are all very helpful and will try to accommodate the customer's needs.
Following Wagamama's growth there was a need for a new boiler to allow us some breathing space in production and to allow us to be able to do servicing etc without slowing down production.
As I expected from the first contact to discuss the requirements through to installation, was handled in a very professional and seamless way, even with the boiler being lifted through the roof and nestled into place safely. We are currently using the boilers and swapping the workload between them weekly as planned.
We installed a CFB 4VT steam boiler in our development facility to control the atmospheric conditions of the intake air to our diesel engine intake systems so we can simulate a variety of global conditions.
The boiler was installed in 2009 and has been totally reliable. We need this reliability as we are a 24/7 operation and if the boiler was unreliable and not producing steam it leaves us unable to run our engine test bed work. We set up an annual service contract with CFB and find this works well for both parties. We also find CFB flexible to work around our test cell work planning and make changes to their plans at short notice.
When we have had any issues it has been resolved quickly by an engineer over the phone or an engineer visiting the site next day even with a large distance in locations. CFB are a small friendly company who go out of there way to make sure the customer gets the service required.
We currently own two Boilers, of which are used to provide steam to shrink sleeves over our plastic bottles. The bottles are then filled with various domestic cleaning chemicals, either in liquid or powder form.
The quality of the products that CFB offer are very good. Our oldest Boiler is testament to this, as this has been extremely reliable. However, regular maintenance is key.
Dave Parish was our contact, who offered good advice, and was very helpful throughout the whole process. I believe that we were also able to negotiate on cost.
CFB Provide an excellent level of service. Their staff are very polite, and have a high degree of knowledge of the equipment they are either selling or maintaining.
My  own experience with CFB BOILERS LTD Is that I  have found CFB to be a great company, in terms of sales, after sales and service.
I just need to arrive in the morning and start working. This is what the Slim Jim enables me to do. There's no waiting around for an hour, I can start work almost straight away. Now if a customer comes in first thing, I can get the job done in five minutes. We also decided to go with the Slim Jim because it's really compact. We've got a very small space and all the doors are narrow, but installing the boiler was no problem for CFB's engineers.
CFB Boilers suggested that we switch from our electric boiler to their 4VT steam boiler and provided us with detailed analyses which compared our existing energy usage and running costs with their solution. They showed us that we could not only increase boiler capacity and speed up production time, but also save money on boiler running costs. It was a no brainer. For anyone still using electric boilers in their process, or even another gas-fired steam boiler, I'd highly recommend them to investigate whether they could improve on efficiency. It's made a massive difference to our business.
Brands we have supplied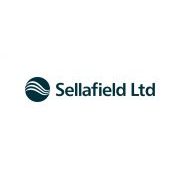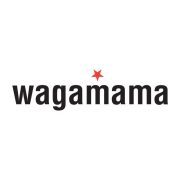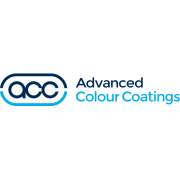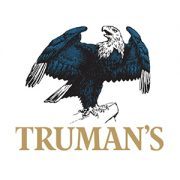 Engineered Products & Solutions